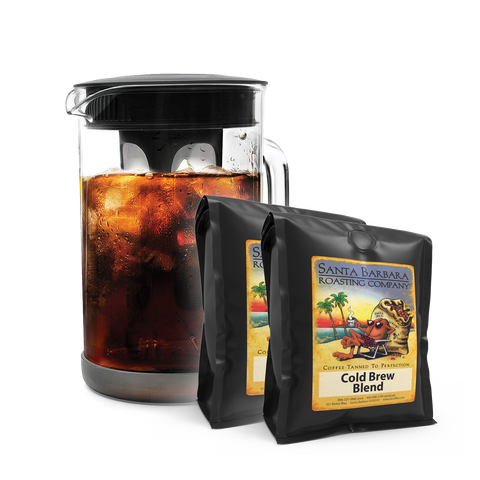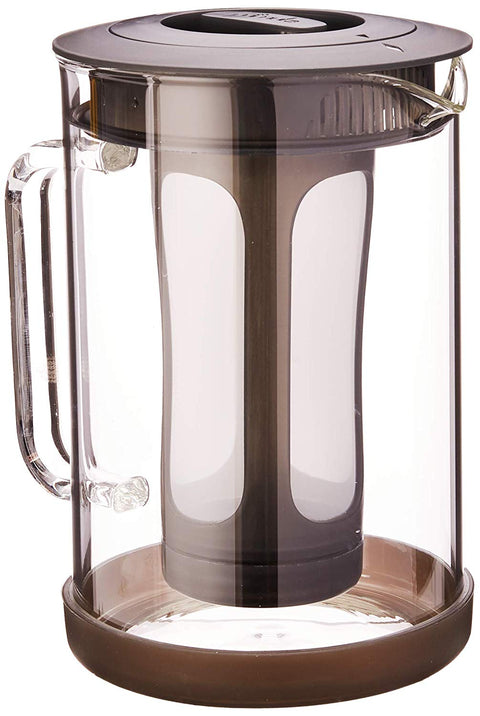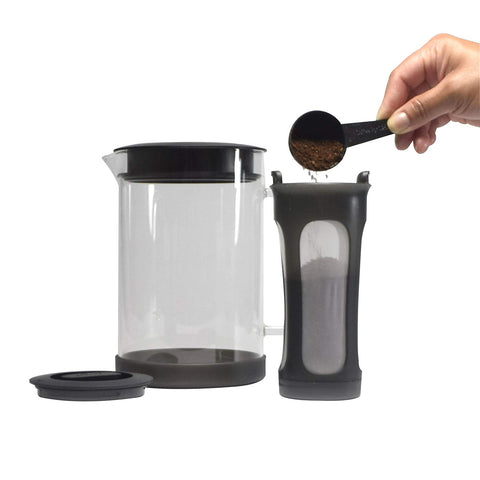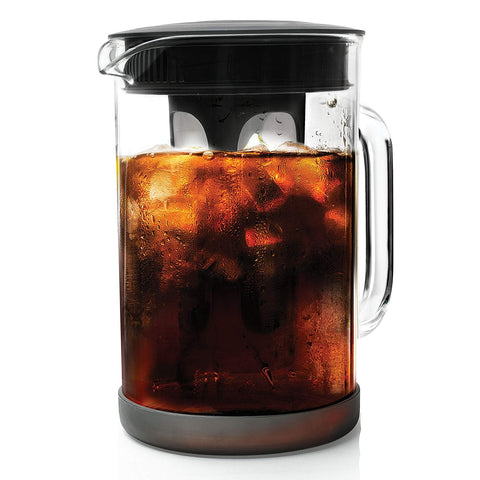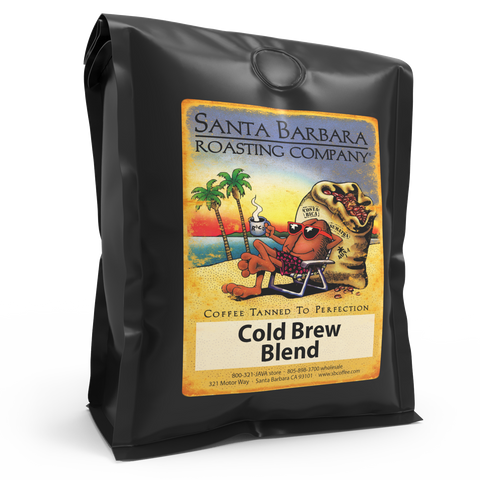 Cold Brew Bundle
A Cold Brew Maker & 2x 12oz Bags of the Cold Brew Blend
Cold Brew Coffee Maker (view here)
This is the perfect Cold Brew Bundle if you are new to the cold-brewed coffee experience! This is a value of over $85!
To brew Cold Brew coffee couldn't be easier. Here's cold brew in three easy steps: First, add coffee then water to the filter core. Let brew in the fridge for 18 to 24 hours. Serve; add milk/ice to taste, and enjoy. Cold brew coffee stays fresh for up to 14 days in the fridge. This unit fits inside most fridge doors, so storage is simple. Use it as an iced tea maker, too; there's nothing quite as rich and refreshing as cold brewed iced tea.
*51 ounces
Roast: Viennese & French
Origin: Central & South America 
This blend is a perfect at-home Cold Brew coffee blend. It creates a rich chocolate flavor without being acidic or bitter. It produces a smooth, yet intense, full-bodied flavor that will make your friends think it was store bought. The perfect blend for any at-home cold brew adventurers!
Brew Instructions:
Step 1:
Place ground coffee beans in the fine mesh brew filter. For best results, use fresh roasted, freshly ground coarse coffee. The reusable brew filter holds up to 16 tablespoons of coffee.
Step 2:
Insert the brew filters into the temperature safe borosilicate glass pitcher and slowly pour cool water over the grounds until the carafe is filled.
Step 3: Tighten lid and place in the refrigerator to cold brew overnight (strength is related to brew time). For ultimate flavor extraction, stir grounds during the brewing process.
Step 4:
After brewing is complete, remove the mesh brew filter from the pitcher. Easily screw off the bottom cap of the filter to release used coffee grounds.