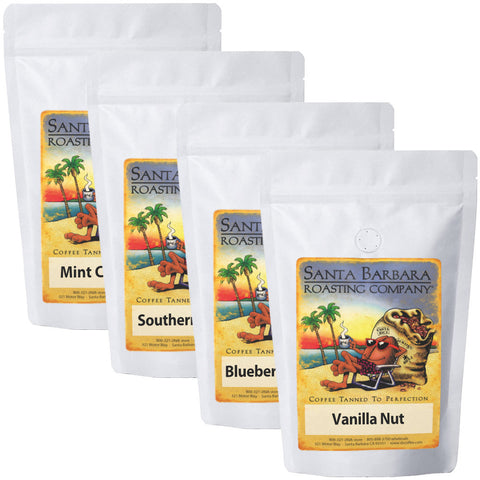 Flavored Sample Pack
Taste the world of coffee with our Flavored Sample Pack! Get 4 different flavors - Vanilla Nut, Blueberry Cobbler, Southern Pecan, Mint Chip - all freshly ground for auto drip and ready to make your day extra special! The perfect accompaniment for a morning or afternoon coffee break. Yum!
Each sample is 3oz, ground for Auto Drip*. Coffees included in this sample pack are:
*All coffee in this sample pack are Ground for 'Auto Drip'. No changes can be made to the grind type.